Sweatpants for instance, generally these are considered only fit for exercise or your jog regime, but very few men know that they can wear them as another piece of clothing and that too in multiple styles
read the details by clicking "read more"
#17: Keep it Simple for Work
You can simply wear a plain contrasting cardigan over one toned dress; this is perfect for a random casual walk and you can even give it a try for work.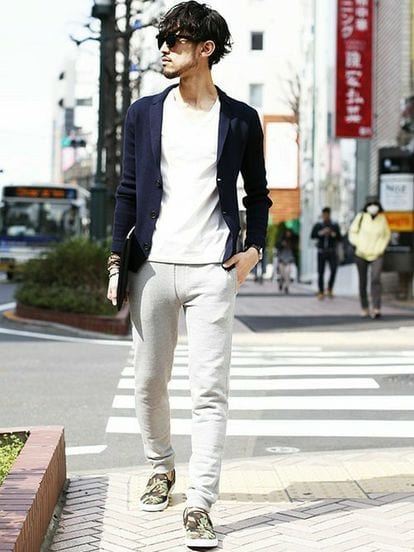 #16: Some Fancy Sweatpants
Sometimes all you can do is pair your joggers and tops with a two colored or some fancy sweatpants, adding more fun to your clothing.

#15: Greys and Black
Black compliments all colors, so why not wear the classical combination of black and grey with some black joggers and you're all set to roll! If you love wearing black
#14: The Illusion of Yoga Pants
You can also wear some different shaped sweatpants; these may give an illusion of yoga pants but are fit for carrying out your exercise regime.
#13: Printed Sweatpants
To add more fun to your clothing wear a simple tee and some printed sweatpants. This gives uniqueness and adds style.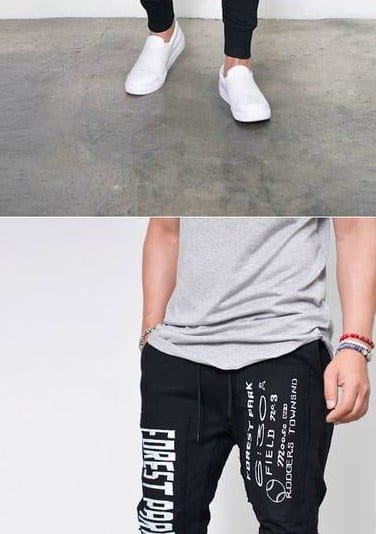 #12: Jackets and Fancy Tees for Teenagers
You can also combine your sweat pants with fancy tees and jackets to carry them at some party or such events.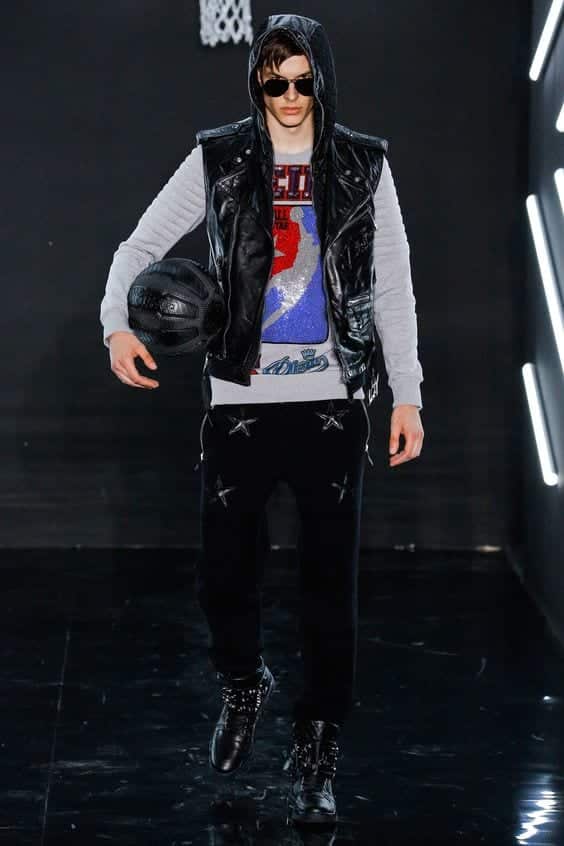 #11: Go Single Tone
Wear an entire one toned dress, from sweatpants to the tee and a long coat of the same color. To add a little spark wear contrasting colored joggers, and you're all set to rock!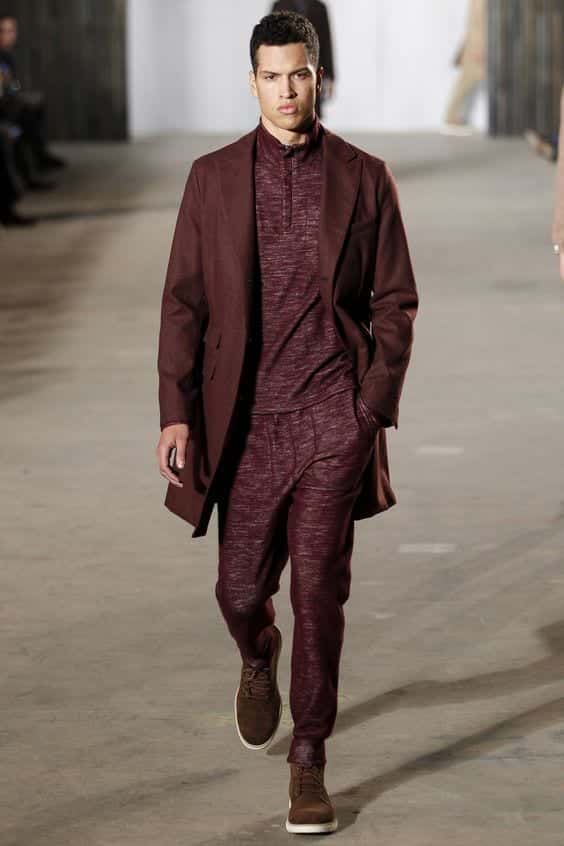 #10: The Sporty Gym Look for Summers
You can also wear little higher sweatpants with a baggy tea and joggers, like you wear it to the gym.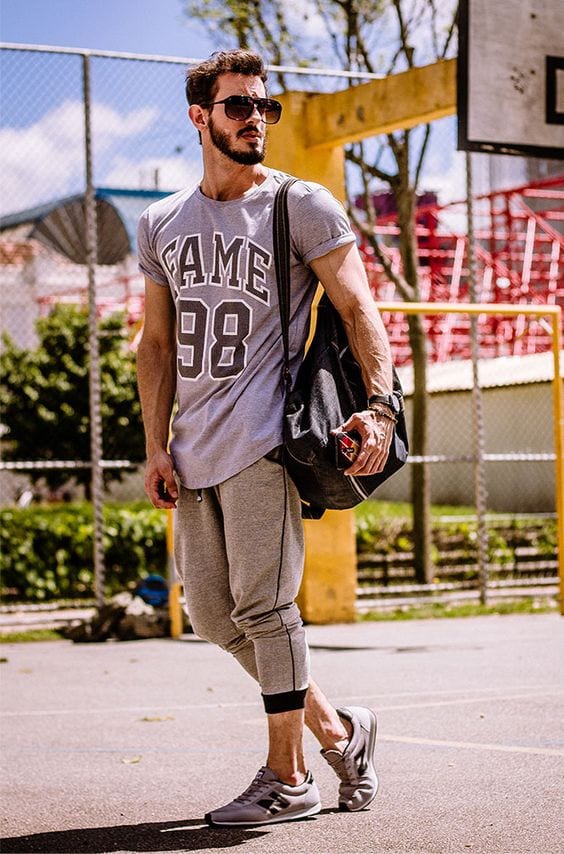 # 9: The Bright Contrast
To grab your attention even in sweatpants, you can wear a bright contrasting colored jacket or joggers with a plain tee and simple sweatpants.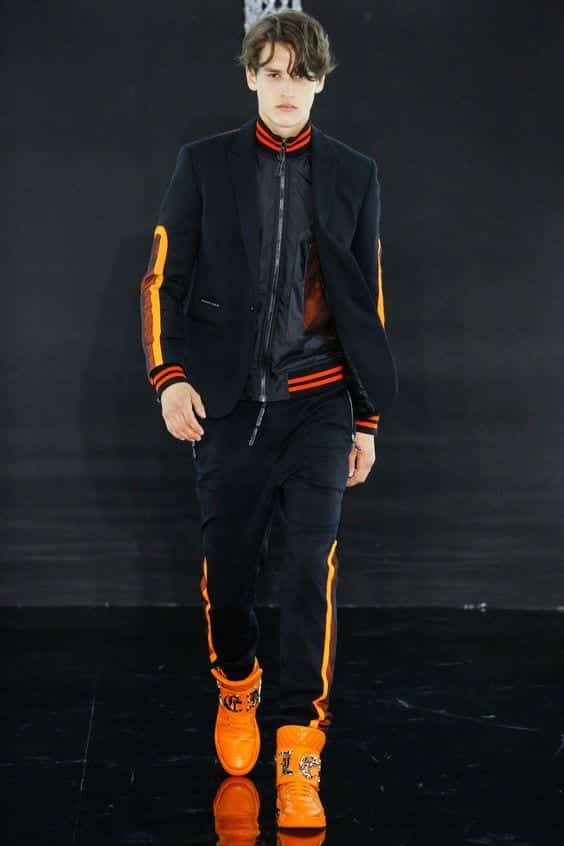 #8: Back to School Look
You can wear sweatpants to your college/ schools or university, just pair it up with a nice hoodie jacket and you're all ready for your school.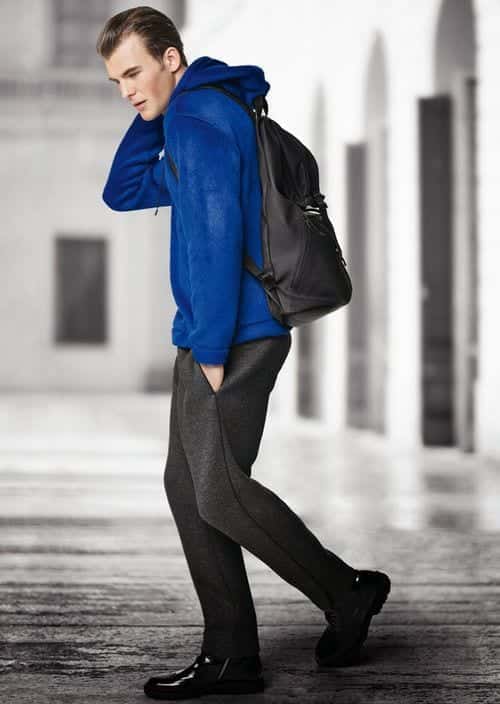 #7: Long Coats with Sweatpants for Winters
#6: Casual Outings
Want to look in style yet don't want to put much efforts, then wear a plain white tee some grey sweatpants and white joggers and you've great casual outings outfit.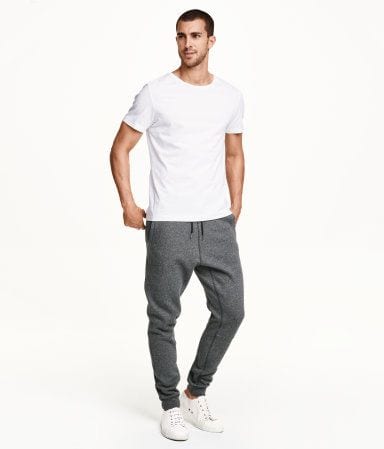 #5: The Denim Charm for Fall
Denim can never let you down, so go ahead wear a denim jacket some colorful joggers and you'll look great even in your sweat pants too. in case you're not a denim person, a blazer would look great too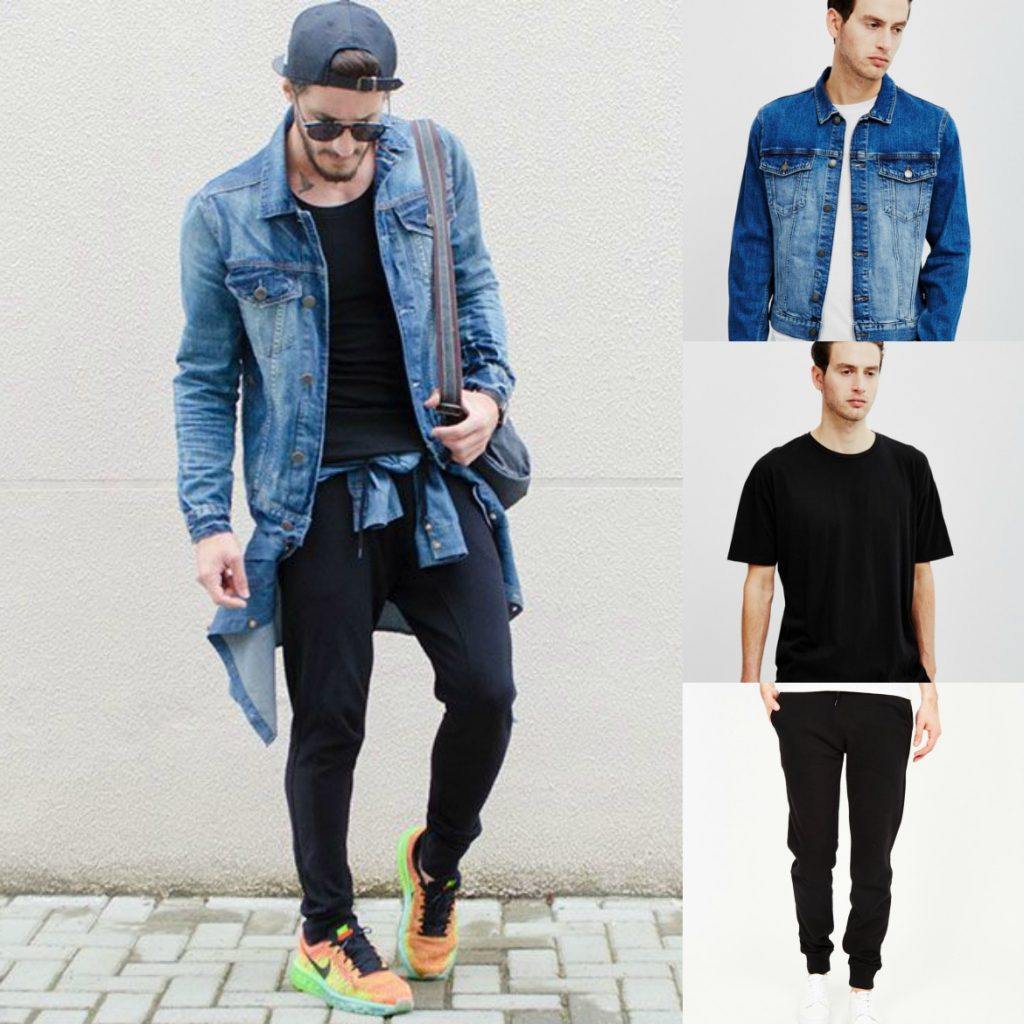 #4: Gentleman Look in Sweatpants
Wondering
How to Dress Like Gentleman
? Who says sweatpants make you look casual all the time, pair it with a nice dress shirt and see the magic.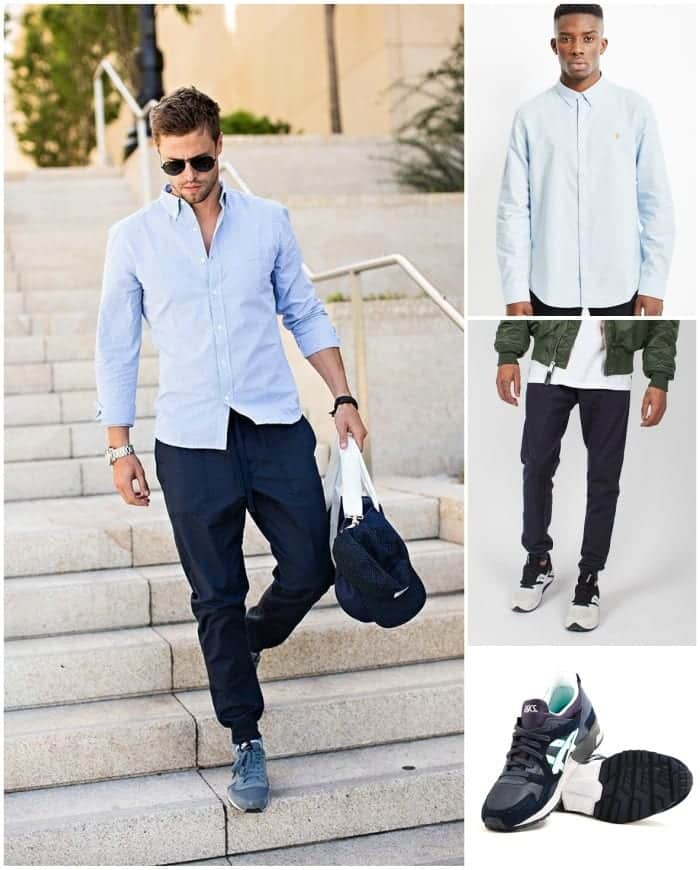 #3: Joggers and Sweatpants for Fun Day Out
Well wear some printed top and plain joggers with sweatpants, and you are all ready steady.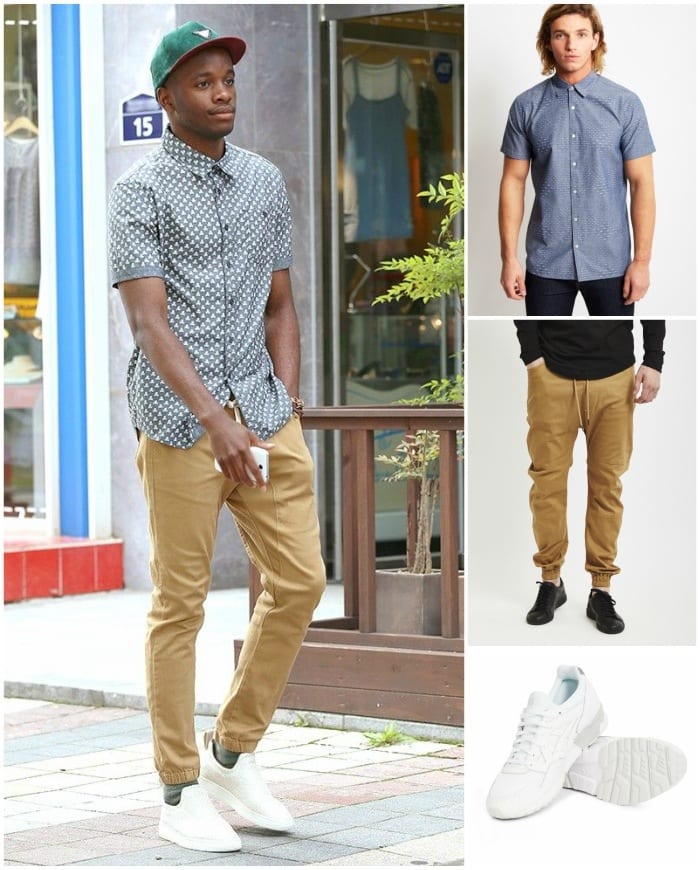 #2: Monochrome Always
The easiest way is to go monochrome, from the joggers to the entire dress code.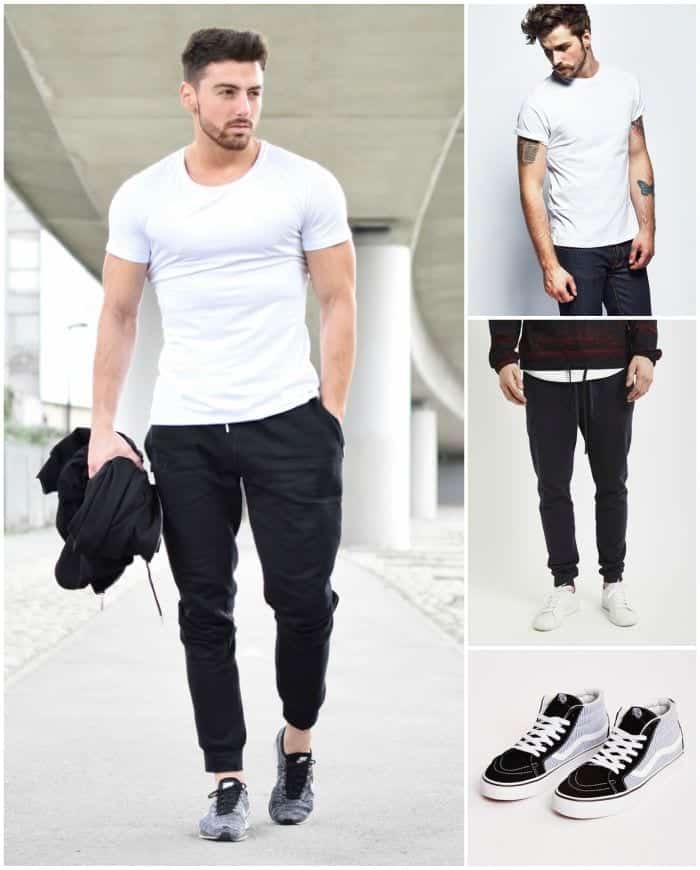 #1: The Airport Style in Joggers and Sweatpants
Like Zac Efron, casually wear your joggers and sweatpants to airport and combine it with a printed tee and bomber jacket.